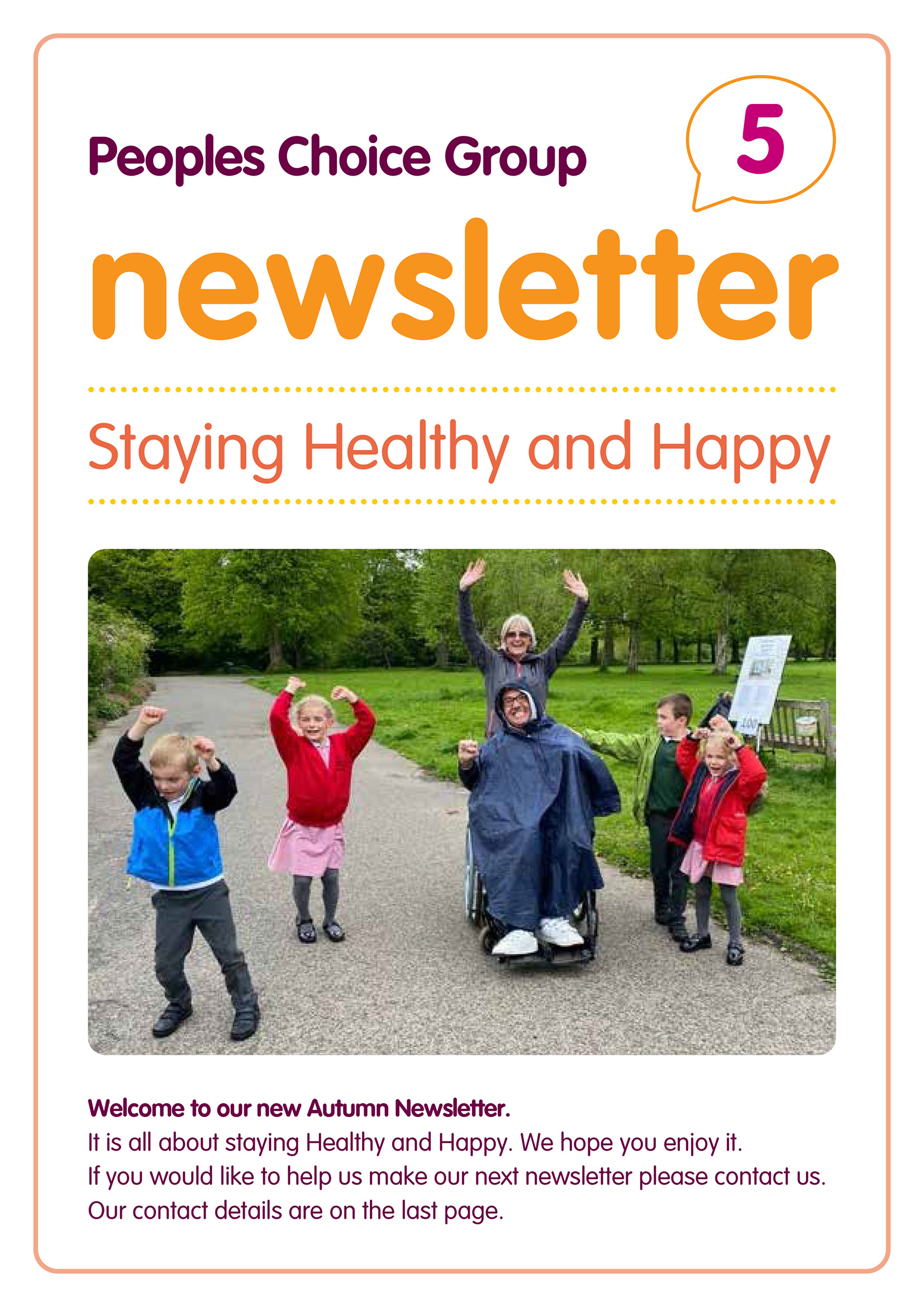 Event Details
Newsletter with focus on Healthy and Happy.
Category
Social & Working Session
Location
Cheshire West and Chester
We aim to make a Newsletter every quarter, focusing on being Happy & Healthy with member involvement.
We can interview people for this or people can send in good news stories, drawings, poems, or share their top tips.
You can download our Member page and complete then send to us. Email to: ali.peopleschoicegroup@gmail.com
All of our Newsletters can be downloaded below: