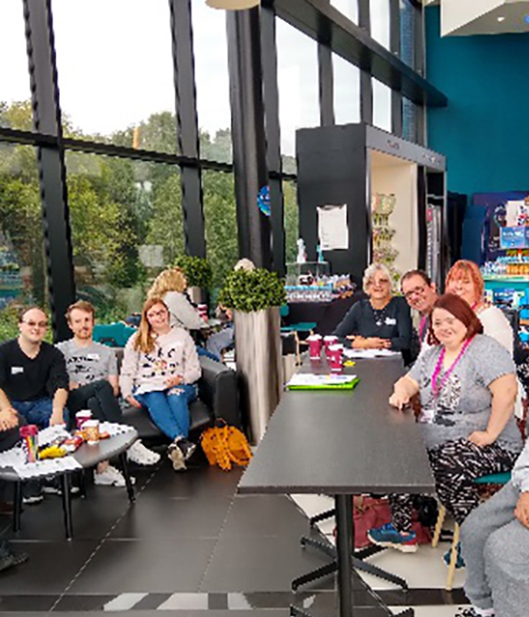 Event Details
Build confidence, skills and raise awareness.
Event Name
Training Sessions
Location
Cheshire West and Chester
Learning Disability and Autism, Communication, Awareness and Acceptance Training Delivery – to build confidence and skills and raise awareness.
We have developed a training course which we offer out to local organisations. At the moment we are recording a zoom version that we can send out.
When Covid restrictions are over we will go back to delivering the training mainly around Northwich and Winsford.
This counts as a Volunteering Activity and people joining in can be rewarded with Time Credits.
To find out more about Time Credits visit: https://wearetempo.org/
If you would like to know more or get involved please contact Jackie.